Contact Us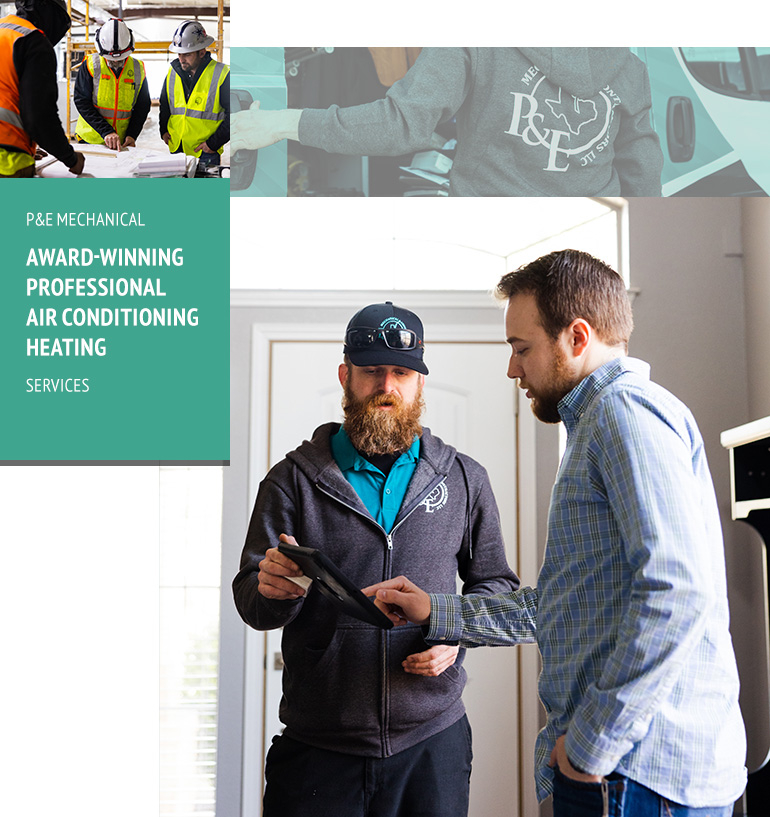 Our goal is to give our customers the best possible experience when it comes to HVAC service and repair, and to treat your home like it is our own. When you contact us our service desk will connect you with an experienced air conditioning system professional right here in Waco who can draw upon the resources of our entire company to solve your problem quickly, so you can get back to living your life.
Trust us to be responsive to your needs, whether you're after air conditioning repairs, service, or a replacement cost estimate.
Headquarters
5279 N. State Hwy 6
Waco, Texas 76712
254.218.2665
Hours of Operation
Weekdays: 8am – 5pm
Closed Sundays
Call for Emergencies
Since 2013, P&E Mechanical Contractors has serviced and provided award-winning, professional, and innovative residential and commercial air conditioning and heating solutions in the Waco, Texas and Central Texas communities.
Contact us today to schedule an appointment and discover the P&E Mechanical Contractors difference – from our family to your family.
Air Conditioning & Heating Systems
Full Residential and Commercial Maintenance Services
Emergency Repairs and Services
Portable Air Conditioning Rentals
HVAC Systems Controls
Professional Attic Insulation
Discover more HVAC solutions through our residential or commercial services, or at Portable Air Texas.
Industry Leading Customer Service in Waco, Texas
Quality Service. Satisfied Customers.