Celebrating 10 Years of Excellence
Best-In-Class Air Conditioning & Heating Services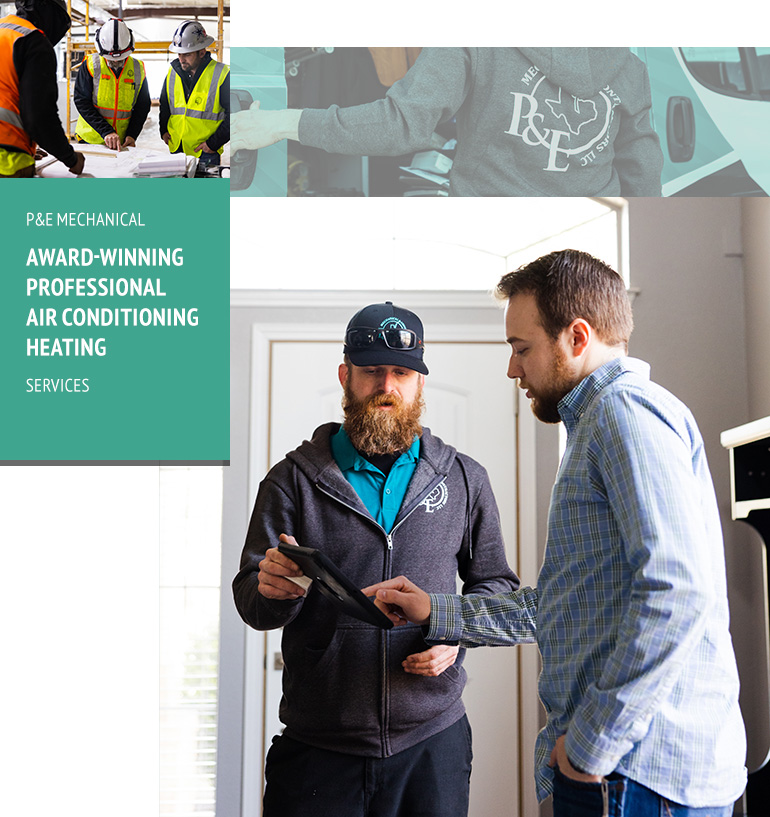 Family-Owned and Operated Since 2013
Professional Air Conditioning & Heating Solutions
Since 2013, P&E Mechanical Contractors has serviced and provided award-winning, professional, and innovative residential and commercial air conditioning and heating solutions in the Waco, Texas and Central Texas communities. Give us a call today to schedule an appointment and discover the P&E Mechanical Contractors difference - from our family to your family.
Air Conditioning & Heating Systems
Full Residential and Commercial Maintenance Services
Emergency Repairs and Services
Portable Air Conditioning Rentals
HVAC Systems Controls
Professional Attic Insulation
Our Expertise. Committed to Serving You.
Our entire team is dedicated to delivering excellence in everything we do for your home or business. From quality and dependable residential air conditioning and heating services to innovative commercial HVAC solutions, we bring our level of expertise and knowledge to every relationship. It's our commitment to you.
Industry Leading Customer Service in Waco, Texas
Quality Service. Satisfied Customers.