AC Repair in Waco Texas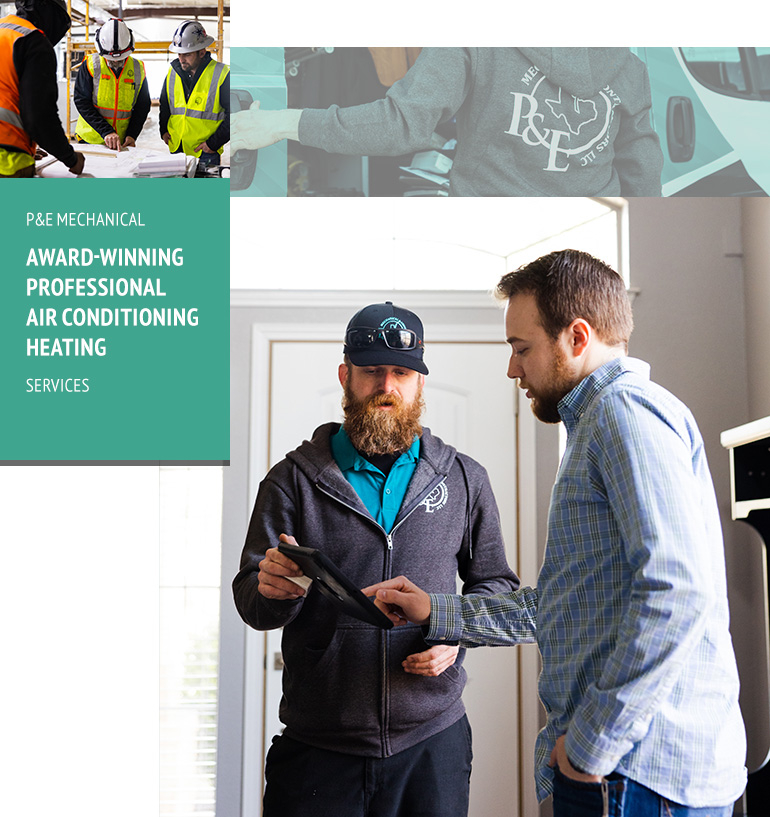 Experienced AC Repair Waco Texas
Quality Residential AC Repair Services Trusted By The Waco Community
P&E Mechanical has grown over the years to become the most recommended full service provider for ac repair in Waco Texas, something we're extremely proud about. Setting the bar for integrity, respect for our customers, and the highest quality service at an exceptional value has meant finding ways to stand out from the always-growing number of HVAC repair, service and installation companies that spring up (and often disappear) in and around Waco. Our sales and service staff understand that when you invite us into your home or business, we have a responsibility to deliver; there's no substitute for success, particularly when it comes to residential HVAC repair service.
Air Conditioning & Heating Systems

Air Conditioning Repair Service Waco Relies On
P&E Mechanical is the most recommended full-service residential HVAC services company in Central Texas – an achievement of which we are very proud! Our commitment to integrity, respect, and high-quality service at an exceptional value is at the core of how we serve our customers and is what separates us from the competition.
Our friendly sales and service teams understand our customer's needs, especially when it comes to residential HVAC repair and service. When you invite us into your home, we have the responsibility, and the experience, to deliver exceptional service that ensures that your HVAC system works when you need it.
Air Conditioning Repair and Service With Up-Front Pricing
When it comes to pricing, not all home air conditioning repair service companies are equal. Our honest and up-front pricing eliminates any "hidden" charges that the competition might use to "pad the bill" when a customer is in a desperate situation.
We know there is never a good time for your AC system to fail, especially in the hot Texas summer. Many customers are willing to pay whatever it takes to get their system back online. But at P&E Mechanical, we will never sacrifice honesty and respect for a chance to take advantage of a customer when they need us the most.
This service-minded approach has allowed us to grow our business where our number one advertising resource is our own customers. We believe our high level of customer referrals is a great measure of our business success, and a wonderful testament to how much our central heating and air conditioning repair and service program has become an important part of the Waco community.
Industry Leading Customer Service in Waco, Texas
Quality Service. Satisfied Customers.