About Us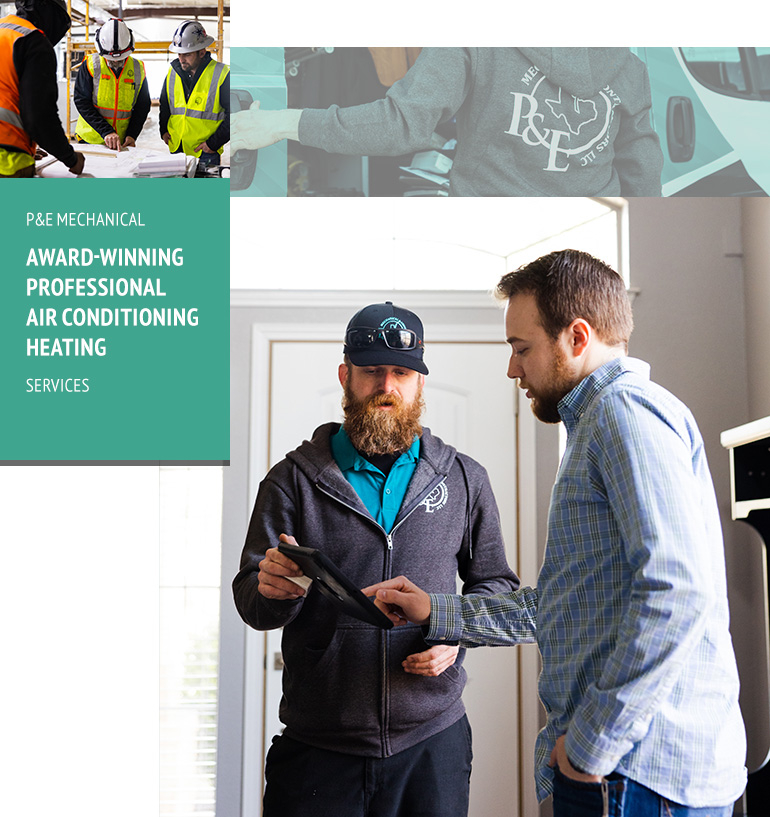 P&E Mechanical Contractors, LLC, founded by Paul and Elizabeth Barbieri in 2013, is a family-owned and operated business, rooted in the principles of honesty, integrity, and customer satisfaction. We are not happy until you are happy.
Headquartered in Waco, Texas, P&E Mechanical Contractors is proud to serve Central Texas customers with professional residential and commercial air conditioning and heating services.
Our Mission is to provide "Intentional Excellence" in everything we do. From providing heating and air conditioning repair, service, installation, and maintenance for our customers, or a career for our staff, we strive to be the absolute best in our industry.
We are proud to serve the great state Texas. We are here to "Keep Texas Cool."
Whether you are in need of residential or commercial services, our experienced sales and service staff understand your air conditioning and heating system needs. We are proud to be the HVAC repair service that Waco relies on.
Our goal is to give our customers the best possible experience when it comes to HVAC service and repair, and to treat your home like it is our own. f you're ready to try the air conditioning repair service professionals the Waco, Texas community recommends most, contact our office today!
Industry Leading Customer Service in Waco, Texas
Quality Service. Satisfied Customers.